Reading Time:
3
minutes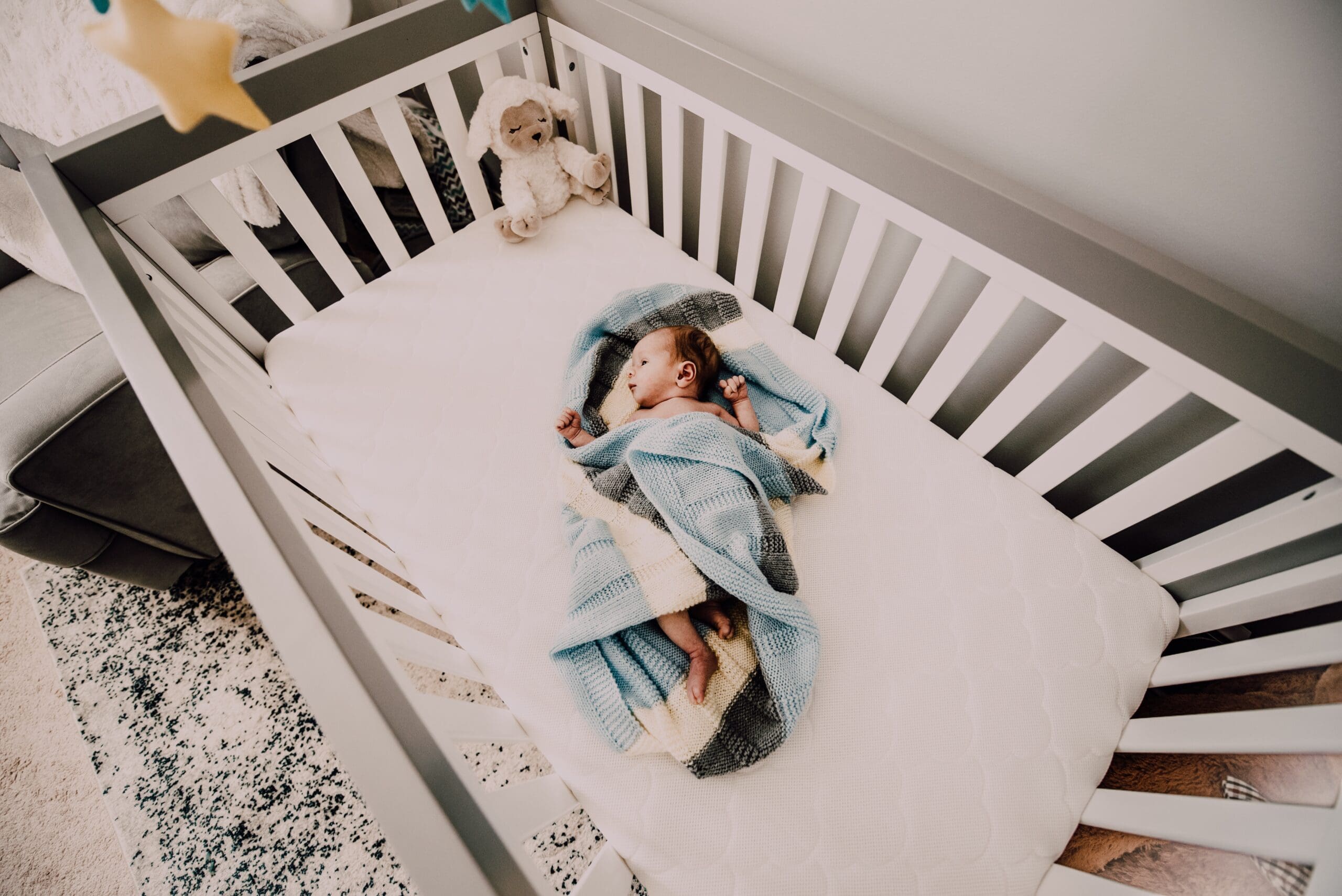 If you're in the throws of getting babies nursery ready for their arrival you might be concerned about the lack of space that you may have to create a nursery, or you may not even have a dedicated room for a nursery. Working towards any deadline when it comes to DIY and homes can be stressful, but minimal space does not have to be a hindrance.
If you're ever faced with a conundrum like this, head to Pinterest! Because you're sure to find 100's of ideas and inspiration for a situation that you are facing, a nursery for small rooms being one of them. After scrolling through Pinterest we found some amazing space saving ideas for storage and for small rooms that can help you transform any space into something fit for your little prince or princess when they arrive.
Utilise Corners
Corners can often equal dead space but in a small room you need to maximise all the areas possible, and corners represent a really easy and perfect way to maximise storage space. A corner area could be used for a reading corner, a wall hanging for changing essentials, open wardrobe space or creating a cosy nook with toys, books and a place for you to sit with baby.
Carve Out A Space
If you don't have a spare room to use for a nursery, carve out a space in your main bedroom. During the early stages, the best place for baby to be is as close as possible to you due to their night feeds and primal demands! A lot of parents choose to initially set a cot up next to their bed anyway for easy access during the night.
An alcove or an area by a wall or even next to your bed would be the perfect location to install a cot. If you're really limited on space you could get a hard cot top changer which would allow you to double the cot up for use as a changing table, this would really allow you to save space. It's a win, win all round! We love this idea below that we stumbled on on Pinterest.
Create A Cosy Nook
Using the corner of a small nursery is the perfect way to create a super cosy nook for baby, even if there isn't much room for anything else. Position the cot against the wall and into the corner of the room, you could drape a canopy at the corner end of the cot, set a beautiful baby mobile up and place some lovely prints on the wall. Painting the walls white will also help to brighten and make the room feel bigger than it is. The prints and furnishings can then help to add lovely pops of colour to the nursery.
Make The Most of Walls
Utilise every inch of wall for space saving storage ideas and to get more stuff off the floors to create a larger area of space in the nursery. You can install shelves above a changing table for all the changing essentials, books or even just use it for decorative purposes with prints and teddies.
If you have space for a chest of drawers for babies clothing use drawer storage boxes and roll clothing which will create much more space, allowing you to store almost double the amount of clothing. It makes finding clothes in the morning much easier too!
Over the door shoe hangers could be used for additional vertical storage which could be hung on a wall or over a door. Perfect for storing essentials such as nappies, swaddles, wet wipes etc.
Make Furniture Multi Use
The best way to get the most out of your space is investing in pieces that can double up as other uses. Such as using your cot as your changing table, all you need is a cot top changer or hard based changing mat in order to use this. Changing tables can take up a huge amount of space so this is a space saver in any nursery, when not in use, the changing mat can be propped against a wall or left on the cot until baby is ready for nap time. Alternatively, you could do the same with doubling up a chest of drawers as a changing table, perfect!
We hope you'll find these tips helpful when planning babies nursery! Keep up to date with the latest news from BabyDam over on our Facebook page or Twitter!