Step 1
Wet the suction cups thoroughly and ensure the bath is free from soap residue.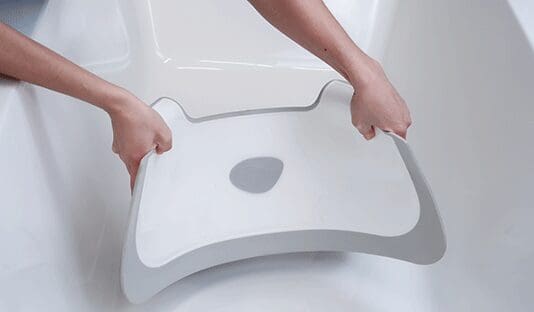 Step 2
Hold BabyDam, as shown below, with your palms facing up and thumbs to the front of the faceplate. Line up the BabyDam in the bath above the position where you wish to locate it.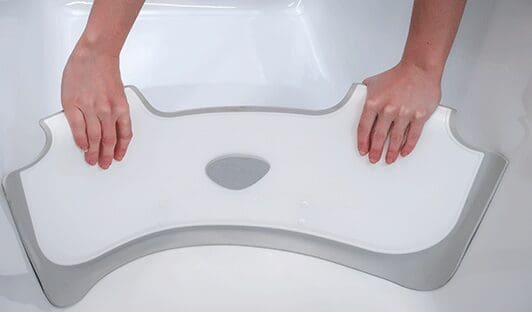 Step 3
Making sure your BabyDam is square within the bath, push down firmly with one hand on each of the curved handles.
Step 4
Push down firmly on each of the suction cups to ensure the cups are stuck to the bottom of the bath.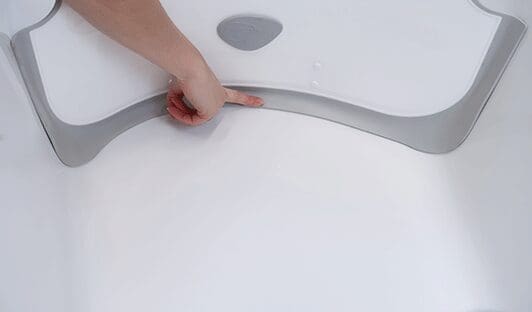 Step 5
Ensure that BabyDam is water tight by running your finger along the flexible seal to make sure it is flat.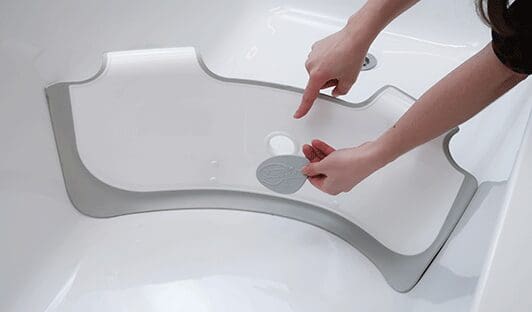 Step 6
Remove the plug and fill to the minimum line for a newborn and insert the plug and fill to the maximum line for a toddler.
STEP 7
Fill bath to the required depth. Never fill above the maximum fill marker on the BabyDam.
Babies/infants should be supervised by an adult at all times and never left unattended during bath time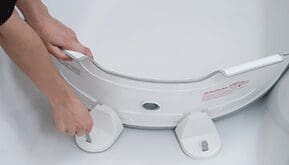 Step 8
To remove BabyDam, release the suction cups one by one by pulling each pull tab upwards to break the seal.
PLEASE NOTE: WHEN CLEANING BABYDAM – NEVER USE ABRASIVES, ONLY CLEAN WITH WARM WATER AND TOWEL DRY AFTER USE.