Reading Time:
3
minutes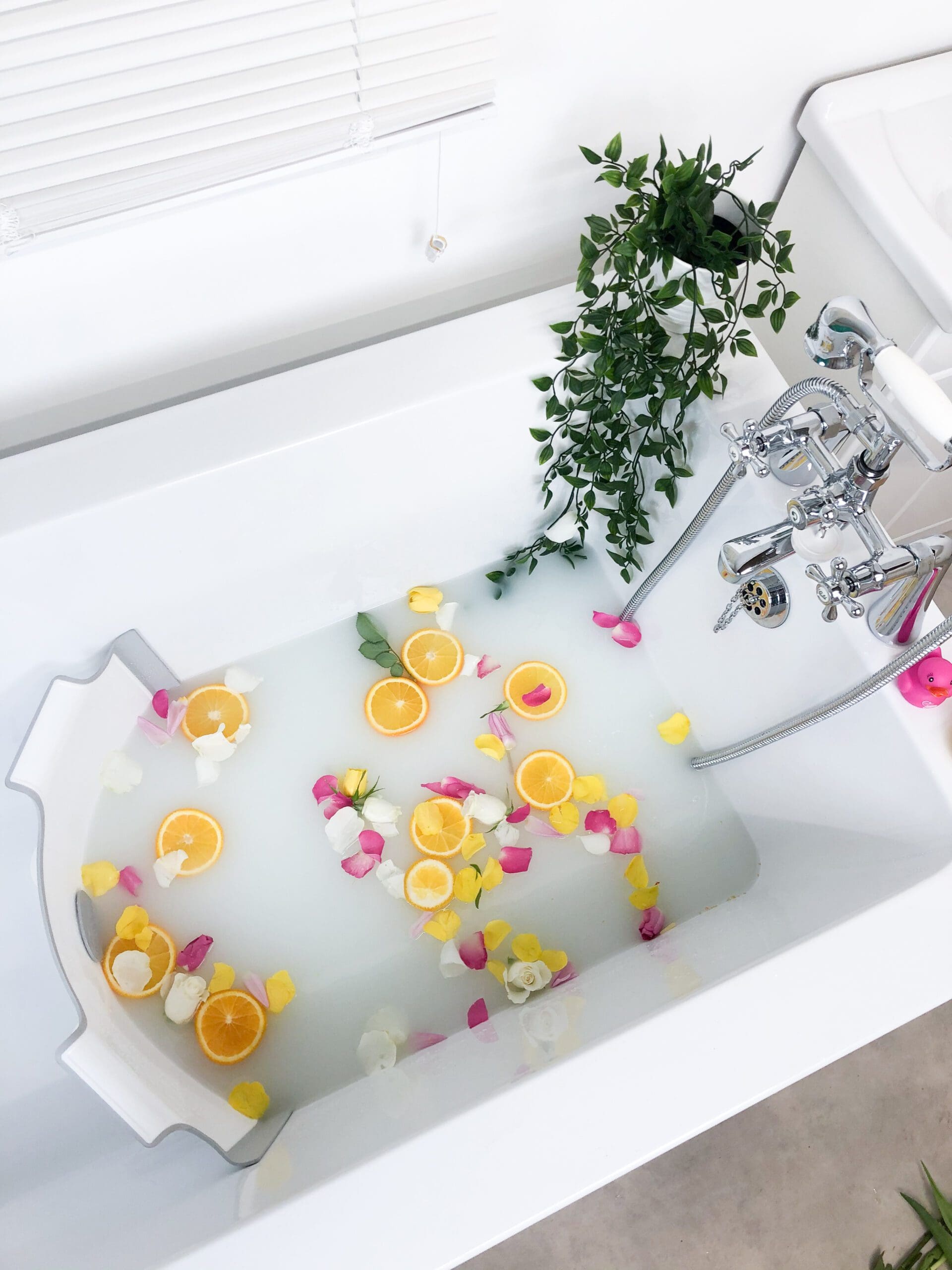 Is there anything prettier than a milk bath for baby? If you've not come across the milk bath trend before you're probably sat reading this thinking WHY? And you'd be right to, all that mess to clean up afterwards and for what reason? The simple answer is, it looks great behind a camera lens!
Many people have taken to running themselves a milk bath for baby photography, newborn photography and for pregnancy photoshoots because quite simply, it does look beautiful. The beauty of a milk bath is that you can colour theme it according to the look you're going for, whether that's green foliage, bright pink or a jungle theme. There are so many options to get creative and add a pop of colour to babies bath.
With visual beauty of a milk bath to one side, a milk bath also offers many benefits at baby bath time. It has been linked to helping to hydrate babies skin (especially if breast milk is used), it can help to soothe painful nappy rash and it can even help minor cuts and insect bites. So from a skin perspective, a milk bath every so often for baby not only looks great, but it's pretty good for their skin too.
If you're thinking about dipping your babies toes into a milk bath any time soon, here's exactly what you need to make it the stuff of Pinterest dreams!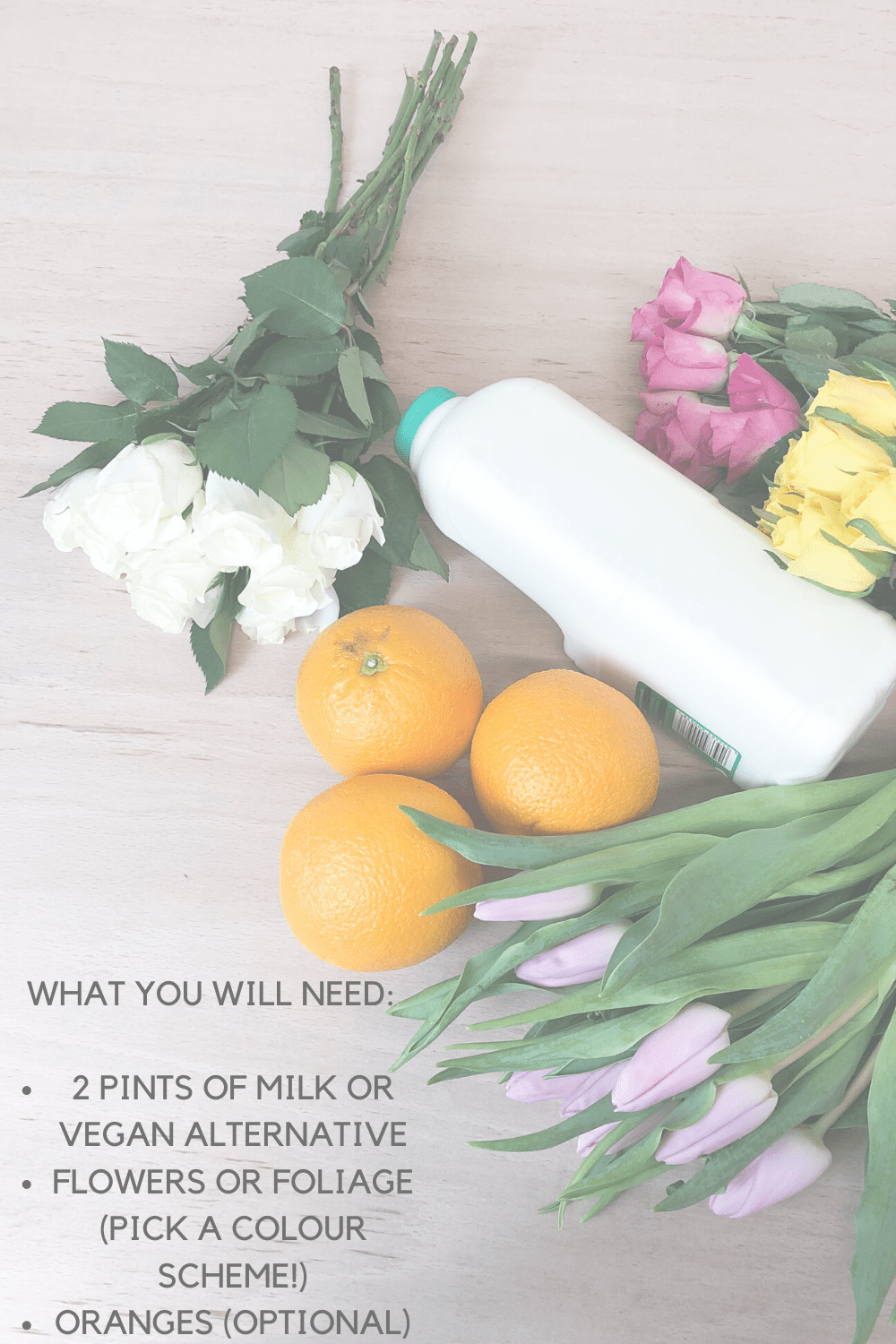 What you will need:
2 pints of milk (breast milk or vegan alternative)
Flowers or foliage (depending on your colour scheme)
Oranges or other fruit optional
How to…
Start by running your bath to the desired depth and temperature. When it's ready, start by pouring the milk into the bath and stir evenly, add further milk if you want the water to have a creamier look in your photos.
If you're using fruit, slice it up evenly and put it into the bath first to allow the aromas to start lifting from the fruit. Warning, it will smell amazing!
Grab your flowers and foliage and start placing them in the bath however you like. We used a few bunches of tulips and roses in different colours and alternated in taking petals and the buds off completely to fill the bath. It's up to you how much or little you place in the bath.
You just need to keep an eye on your little one when they're in the bath, as there's nothing stopping those little hands grabbing a petal or two and lifting them to their mouth!
Once you're happy with the desired look in the bath, bath is ready for baby and your photoshoot can begin!
When finished, make sure you lift the petals and fruit out of the bath before emptying it or you might end up with a very blocked drain…
Milk baths can be so much fun for you and baby and you can be as creative and imaginative with each one you do. Happy bath time! Keep up to date with the latest news from BabyDam over on our Facebook page or Twitter!