Reading Time:
4
minutes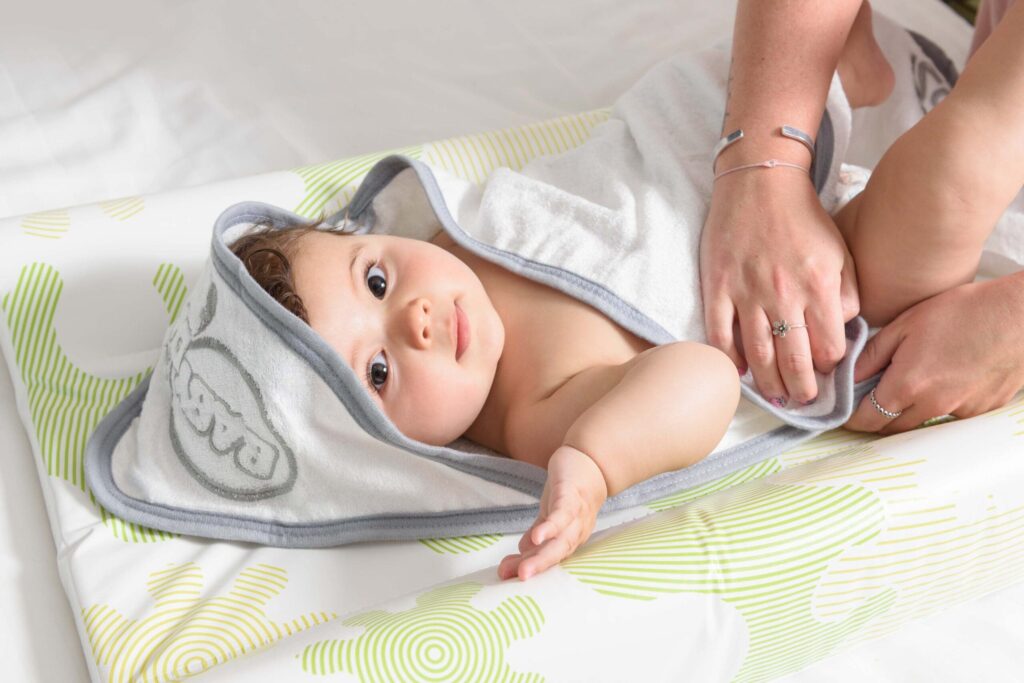 Benefits of using Bamboo Towels
In recent years, there has been a growing shift towards sustainability and eco-conscious living. This paradigm shift extends to all aspects of our lives, including the way we care for our bodies. Enter the humble yet remarkable bamboo towel, a beacon of eco-friendliness in the world of textiles. While conventional cotton towels have been a staple in our households for decades, bamboo towels are emerging as a sustainable alternative with a myriad of benefits that go beyond their luxurious feel.
Our CozyToze 100% Bamboo Towel is winning hearts over with its softness and warmth that it provides after bath time. But there's more to bamboo than meets the eye…
As a brand that prides itself on sustainability and helping parents to cut down on their environmental impact one bath at a time with BabyDam, it was very important to us that this was reflected in our hooded towel too.
After careful research and development, it was a no brainer that CozyToze was going to be made from 100% organic bamboo. Besides being the softest and snuggliest towel material on the market, here are some of the key benefits of bamboo that you don't want to miss out on at your next baby bath time.
They're Hypo-Allergenic
Which means… they're kind to baby's delicate skin and those with skin conditions. But how and what makes it different to cotton in this department?
Bamboo is an antimicrobial material which protects skin against harmful substances including odour-causing bacteria. Clever, huh? The way bamboo is grown and harvested also means that no chemical elements are added during the process which can often cause skin irritation.
Gentle to the skin, whilst giving parents that added bit of peace of mind that there are no nasties in the production of our beautiful hooded bath towel. What's not to love?!
Super Absorbent
Drying baby's skin effectively after bath time is so important as patches of skin that are not properly dried can lead to skin rashes and unnecessary irritation. But you need to be armed with the best towel to do this, that's not going to take you double the time when baby's temperature quickly drops after bath time.
This is where bamboo instantly trumps cotton in the towel department. Research has shown that bamboo towels absorb up to 4 times as much water as ordinary cotton towels. This also means that they're quick drying towels in between uses or after their next wash.
Bamboo Is Eco-Friendly
Bamboo is one of the fastest growing plants on this planet, whilst no harmful pesticides or chemicals are involved in the entire process. It also produces 35% oxygen and absorbs greenhouse gases. Let's compare that with cotton plants where some non-organic cotton plants can still require 1/3 pounds of fertiliser PER pound.
Bamboo is also a completely self sufficient plant which doesn't require irrigation to grow, unlike cotton which requires 2/3 more water in order for a cotton plant to grow.
Bamboo Is Durable
We're all too familiar with the amount of washes a baby's clothes can get in their albeit short lifespan, so you've got to hang on to the things that have an extra bit of longevity and are worth the investment.
As towels are used daily it's important to find one that has the durability and doesn't loose its shape after a few washes. You guessed it, bamboo towels will last for several years with the appropriate care, bamboo fabric is renown for being durable and keeping its shape.
Super Soft and Snuggly
It wouldn't be right to finish without mentioning a major benefit of using bamboo in baby towels. The special properties of bamboo really do ensure a super soft and snuggly blanket after bath time.
Where cotton towels usually roughen up after a couple of washes, bamboo towels will continually come out of that machine as soft and snuggly as it was on day one.
What's not to love about bamboo! If you're looking for something with durability, softness and kindness to baby's skin, a bamboo towel is a perfect choice that will keep you and baby happy for many bath times to come.
Our CozyToze Towel is available – here